Royal Weddings of Rajasthan
A regal wedding one can imagine can be experienced in Rajasthan. It has become a popular wedding destination in India and couples from all around the world come here to have a grand event. Studded with majestic palaces and forts, Rajasthan is the most sought after wedding destination for those who want to get hitched amidst royalty.Rajasthan offers several Palaces turned heritage hotel properties that will make you feel no less than a Maharaja and Maharani on your most special day.
Come indulge in a glorious celebration filled with color and vibrancy and treat yourself to the opulence of traditional Rajasthan.
Holi With the Royal Family
Holi always brings to mind images of boisterous revelry. But in Udaipur, Holi spells class and elegance. A royal 'Holika Dahan' can be experienced in the City Palace of Udaipur where the descendent of former king himself inaugurates the occasion with a "pooja" & performs all the rituals. It is an extravagant affair marking both the regal lineage and the prosperity.
The royal family of the Mewar dynasty, keeping their annual tradition alive, embark on a stunning palace procession which begins at the Royal residence and goes up to Manek chowk. The entire palace is decorated to boast of its existing beauty and wealth. It is made sure that every guest feels like a part of this royal inheritance during these days. The venue of the conference, Sabhagaar Conference Hall at Fateh Prakash Palace Convention Centre gives the impression of witnessing the royal court itself while the feasts at lunch lets you 'eat like a king'! The presence of royal family adds to this experience.
The evenings are made beautiful with artists, called from all over India, performing with the Palace at the backdrop.
Spirituality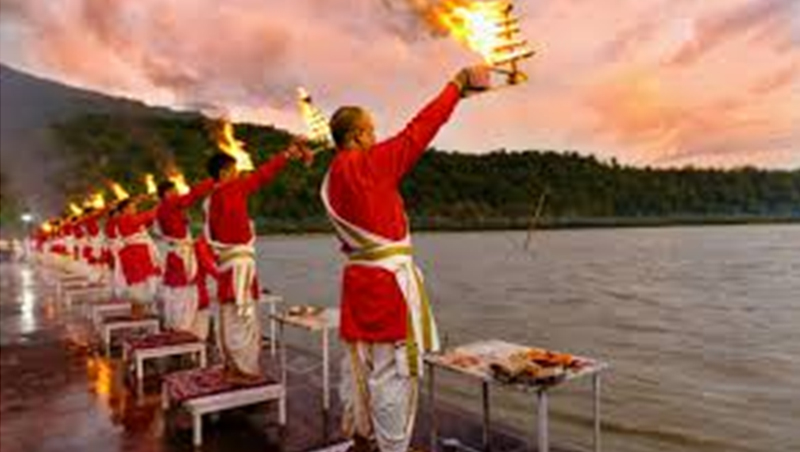 Are you looking to deepen your connection with spirit? To experience mystical cultures, explore natural places of power while connecting with ancient wisdom keepers? We provide tours and retreats that open up conversations of the most profound kind, to touch the core of your being.
Travel to discover new places, cultures and perspectives.
Exotic Rides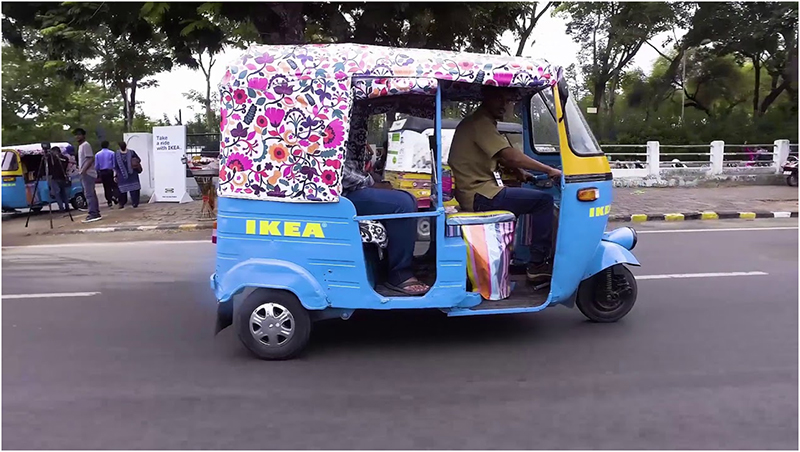 India is a treasure trove of varied landscapes. Every real traveler is keen on exploring the deepest corners of the country, and the best way to do that is through Special Rides such as Rickshaw pulled by man, auto rickshaw, tonga, camel ride, elephant ride and many more.
Hot air Balloon Ride over Jaipur
See Jaipur like never before. The absolute peace of immense vistas, muted colors and crisp fresh air and the ever present promise of something wild as the balloons float you silently above it all. The Balloons lifts off at dawn after a flight briefing. The one hour flight will give you a bird's eye view, one of the best Jaipur has to offer.
Early morning is the ideal time not only to see India and its spectacular forts, hidden places, Aravali Ranges and traditional Rajasthan villages from a unique perspective.
Camel Safari
A daylong safari in the sand dunes around Jaisalmer, promise an experience of the rustic colors of the rural desert life, up close and personal. No matter how barren the desert looks, you'll be surprised to see how well populated and full of life it actually is.
Just step away from city life for a day and understand the real desert life with us. The mystic view of the twinkling stars as you lie beneath them will be a sight to behold for the rest of your life!
Luxury in Air
Make your air fantasies come true. Choose from a fleet of luxurious air planes, Light jets, Mid-size jets, Heavy jets, Helicopters, VIP Aircrafts of all different sitting capacities, which fly across all airports in India and neighboring countries. Our team of Aviation Experts knows the importance of Pure Luxury in the Air and gives you the best of the best options of Helicopters and Aircrafts.
Heritage Walk
There's no better way to experience the cities than to get on your feet, on the ground, and just walk. We prepare our walking itineraries in such way that they let you explore the cities like a local, deep down into the lives of the indigenous. We strive to exceed your expectations and make our walks even better every time and try our best to make your visit the most memorable one.
Some Of Our Popular Walks
Chandani Chowk, the main
street of the old city of Delhi (Shahjahanabad)
Charminar, Hyderabad
Ajanta & Ellora Caves, Aurangabad, Maharashtra
Khajuraho Temples, Madhya Pradesh
Sanchi Stupa, Sanchi, Madhya Pradesh
Hawa Mahal, Jaipur
Explore imposing structures juxtaposed with modernity. Encounter monuments, wide roads and green boulevards, motifs of syncretic architecture and thriving residential and commercial Centre. Our team of city explorers is unsurpassed in knowledge and ensures that your walking tour exceeds your expectations. We would be delighted to be of assistance in planning and executing all your sightseeing requirements.